Sewing Pattern Companies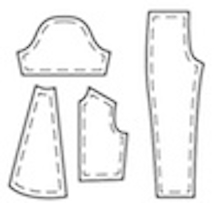 If you've every wondered about the sewing pattern companies, and how they started, this is a good place to get a taste of that. You'll also find some examples of the retro and vintage patterns offered now, and in the past.
Sewing pattern companies started out much different that what they are now. Patterns have come a long way, and now with the new technology things will most likely be moving even faster. With down loadable patterns and many other new advances.

Simplicity Sewing Patterns
Vintage Sewing Patterns
Vintage Style Patterns
Back to Home Page