Vintage sewing Patterns
Vintage sewing patterns are the original pattern, produced between 1920 and 1989 (according to Wikipedia). A retro pattern is a copy of the original or inspired by the original, such as
Vintage patterns are usually used and may be missing pieces due to use over the years, but many patterns can still be found that are unused. Then there's always the possibility of reproductions.

1950s Vintage Patterns
These are some of my favorite vintage sewing patterns. These types of patterns can be found at momspatterns.com. When they are really vintage, there's not an endless supply of every pattern. In many cases they are reproductions, so availability is good.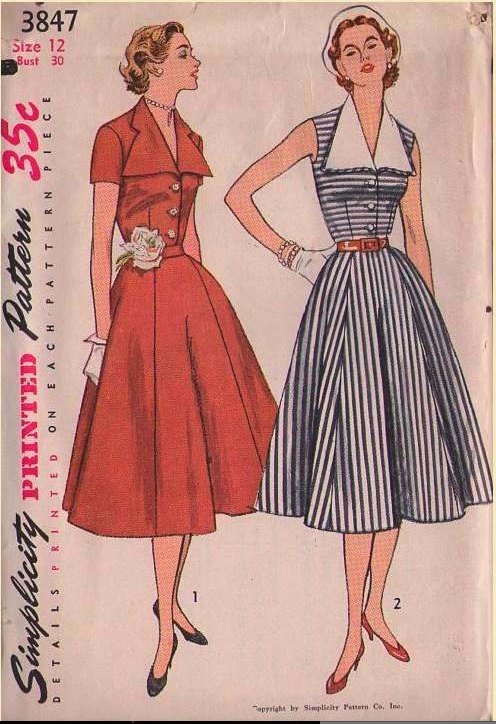 ---
Sewing Videos
Sewing Projects
Back to Top - Vintage Sewing Patterns