Sewing Projects Online
In this months issue: Making Costumes
Hello Everyone, Hope you had a wonderful summer. Now that we are solidly into fall, costume time is here. A great time to have some fun with sewing. You may have noticed most of the costumes on RetroSewing.net are year round costumes. They are costumes that can be used for more than one occasion, such as Toga parties, 50's parties, etc. It's nice to have a costume that will be useful for years to come. In the case of the Little Red Riding Hood costume, there are 3 pieces that can be used as regular clothing. The red dress, cape, and apron. In the examples here they are made of fabrics that make them practical for casual and dress up wear. Check out the videos below to see what I mean.
How to Make an Apron
Make a Cape
How to Sew a Dress
---
What have I been doing?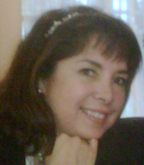 Well I must admit I haven't done much sewing lately. Summer has a way of keeping you outdoors. Maybe I'll move my sewing machine out on the deck next spring and summer.

After over a dozen videos late last year (2010) I found myself needing a break away from my computer. I really love making the sewing videos, and have a lot of fun with sewing and designing, so I'm anxious to get back to it. The creativity of it all is so much fun.

I've also been doing a lot of redecorating. In the process I'm finding many useful materials for my up and coming sewing projects. It's tough because on one hand I think "get rid of the clutter", and on the other hand I'm thinking "I could make something out of that". Oh well, I'm thankful to have the time and opportunities. Clutter and the age old question of what to throw (or give away), and what not to throw, that is the question?



---
What do you want to see at www.RetroSewing.net?
Please email me Please let me know what you like, or don't like about about www.RetroSewing.net. I would love to hear from you. Thank you again for subscribing.
---


Happy Sewing,
Pam
www.RetroSewing.net


---