JoAnns Fabrics
A Little History
Joann Fabrics Printable Coupons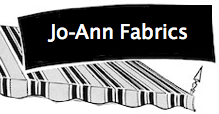 JoAnns Fabrics is actually spelled without the s in Joann. So many people search the incorrect spelling, I decided to go with the less competitive search.
Joann Fabrics was established in 1943 by German immigrants Hilda and Berthold Reich, and their friends Sigmund and Mathilda Rohrbach. They were originally launched as an import store in Cleveland Ohio.
Additional locations were established in 1947 under the name Fabri-Center. In the 1960s the shops started changing their name. The name Jo-Ann is a combination of two names of girls related to the founders. "Jo" came from Joan Zimmerman and "Ann" came from Jackie Ann Rosskamm.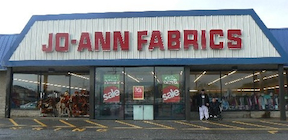 By 1969 the stores were operating under the name Fabri-Centers of America, Inc. and went public. In the 1990s the company made some major changes in their business. They expanded their inventory to include craft merchandise, and thus JoAnn Stores, Inc. are now "super stores". There are 750 stores spanning over 47 states.
They also offer a wide variety of crafting materials. Some of the most popular are: Sewing & Quilting, Scrapbooking, Crafts, Crocheting & Knitting, Kids Crafts, Home Decor, Lighting, Storage and Holiday. Some stores sell quilting and sewing machines, and offer classes in knitting, crocheting, quilting, upholstery, and sewing. The staff, for the most part, is helpful and friendly. Sometimes (especially during the Holiday season) the lines tend to be long and they may seem to be short staffed, but overall it's worth the wait.
Some Favorite Retro Inspiredi Fabrics From Joanns Fabrics