Sitebuildit REview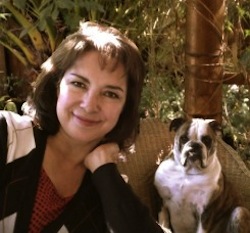 Honest Sitebuildit Review
Sitebuildit review
Between my husband and I we have  built 7 sites through SBI since 2009, so we are qualified to do a sitebuildit review.  I tried Wordpress, Wix, and GoDaddy over the years, and none compared.  They don't have the free training and the traffic never grew much.  For a baby boomer with minimal computer skills I needed the hand holding SBI offers.  
We have 3 hobby sites and 4 business sites. The hobby sites are something we do for fun.  Mine being thediyeffect.com and my husbands being www.classic-british-motorcycles.com and american-muscle-cars.net.  Plus the 4 business sites including mobile-home-parks-forsale.com.  The hobby sites  bring in a small income which is growing continuously as we add content.  The business sites have brought in a lot of customers to our businesses and has doubled our income from an already good income, 
I'm a baby boomer with minimal computer skills, yet I'm building a website that I believe will provide a valuable service and a generous income. I'm actually able to communicate with web designers & optimizer's. 
After researching several website building programs, I was totally confused. I finally decided on Sitebuildit!, mainly because they teach you from the beginning. They assume you don't know what business you want to be in, or can't decide which of many ideas to go with; then they help you build a business and a website that gets traffic. Building a website is only the beginning, it's getting the traffic that's the tricky part.  
Sitebuildit Review
Now, I'm setting up merchant links that will add income and Sitebuildit! is paying me $75 per sale to tell my story on my own website. They want more stories and will pay you too. I'm very excited about all the possibilities. You can even coach other sitebuildit! customers by phone, and be paid well by the hour. 
I liked watching the online videos and all the illustrations. Once I had viewed them a couple of times, I started putting them on when I was doing chores, and the time flew by. I actually looked forward to chores. The videos inspire and give encouragement while opening a whole new world on the internet.
Over my 30 years in business, I thought I had it all figured out, but this education is absolutely necessary in order to be successful in today's competitive world. Competing in the world economy through many of my own internet businesses is an incredibly exciting opportunity. Empowering and an equal opportunity.
Challenging the mind to keep good mental health was another reason for my choice. It would take 4 yrs and a lot of money to get this kind of complete education in a traditional college. I watched the videos and read the forums in every spare moment for awhile, and within about a month I had a good solid start on the website progress, and a greater understanding of the web. Learned words like spidering, mother Google, Alexa, etc. Did you know you can view all the top rated sites and statistics at Alexa.com? I've already been rewarded in so many ways. I'm actually teaching my kids a few things about the internet, and encouraging friends and family to build a site so they can have checks coming to their home too. Direct deposit, PayPal and a check in the mail are the options for receiving income.  And I love seeing all the statistics SBI offers.  Such as where visitors are from, what they use to visit my site (phone, tablet, desktop), details on each page visited, and on and on. What could be better? A chance to be creative with a realistic chance of success. If you break a leg or go on vacation, income keeps on coming.
Sitebuildit Review
SITEBUILDIT IS A WIN-WIN
Building a store that consists of products and reviews is one way to earn income.  Just one of many ways to build service to customers and income to your business. Income can also be increased through affiliates, merchant links, Google adsense, and many other avenues. It's all a win-win.
I believe sitebuildit! and the owner Ken Evoy, have the highest of standards, integrity, knowledge and support in the industry. Wouldn't brag about SBI  if there was any doubt about their standards. As Sitebuildit! would say, build "outstanding" websites. 
Don't forget to check out the videos below for other Sitebuildit! stories. 
LIFE CHANGING SBI
Sitebuildit Review
People from all walks of life are building online businesses with good to great income.  If so inclined, t's time to regroup, retrain, and go out there and do it, or in this case, stay at home and do it, but build a website around your knowledge or passion. Maybe both.
Grab your favorite drink and watch the SBI videos on this page for more info. Rather this website building is for you or not, plan an amazing life and live it to the fullest! Enjoy!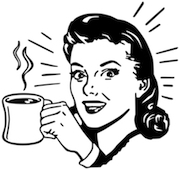 Affiliate Sitebuildit 

Back to Top - Sitebuildit! Story