Fun Party Ideas
Fun party ideas - You will find parties for children and adults. Party DIY's for photo booth, hobby horse,  pallet sign, garlands, streamers and flags made from scrap fabric and clothes, summer DIY'S and even a retro summer party skit.
Country Party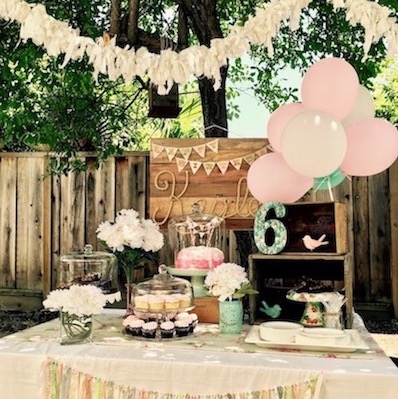 More Fun Party Idea Videos
The making of the "Retro Summer Party" video
The video above "Retro Summer Party" was our way of having some fun and showing off our party DIY's.  It's campy like the old 1950s commercial reels.  This is the story of two girls having a party. Beverly (right) is the expert party giver and Sue (left) is throwing her first party, so she enlists the help of her friend.  Everything turned out great except for one thing!  Watch to the end to find out where their biggest mistake was.
We here at theDIYeffect love having parties. Birthday parties for the kids, anniversary parties for the adults,  as well as every other kind of party. Graduation parties, going away parties, summer parties, holiday parties, and on and on. Seams like every couple of months there's a reason to have another party. Subscribe and check our blog for new fun party ideas.