Steampunk Jewelry
Steampunk Jewelry (necklace)
Steampunk jewelry is just part of the steampunk look. Check out  "Doll Repair" for the full story on the Miss Dolly makeover.  Amazing before and after photos on this doll makeover with a steampunk look. This page highlights the steampunk jewelry, but there is much more to this steampunk look.  Also check out "doll sewing pattern" for the making of the steampunk dress, and  "boots", "make-up", and "vest".


Fot the jewelry we used the traditional steampunk gears which can be found at any fabric store. Could use the real thing too.  We used scraps of ribbon to thread the gears, a few stitches to hold it together, a snap on the back to hold it together, and wallah!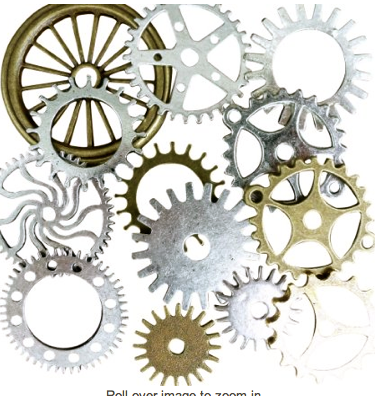 Steampunk Bracelet
For this steampunk bracelet, we used these adorable old steampunk safety pins we found at JoAnn's Fabric. Just pin them together until the fit is right. Super easy for any project.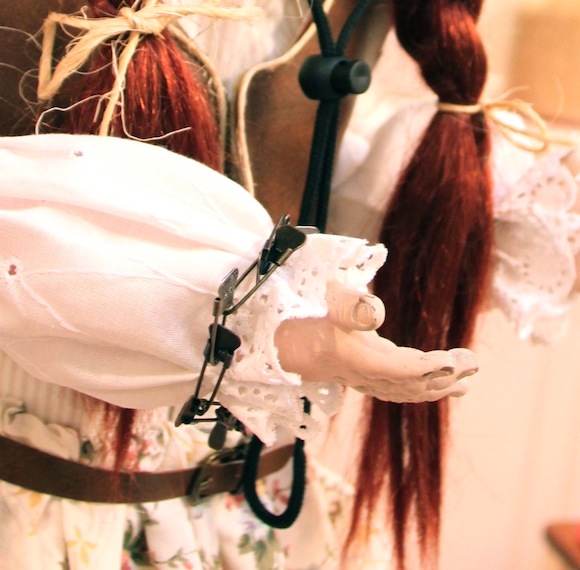 Also the skirt below was embellished with scallops created by these same safety pins. We also used the safety pins to make the scallops on the skirt below. For the details on the making of this dress, vest, makeup, boots, and general repair

steampunk belt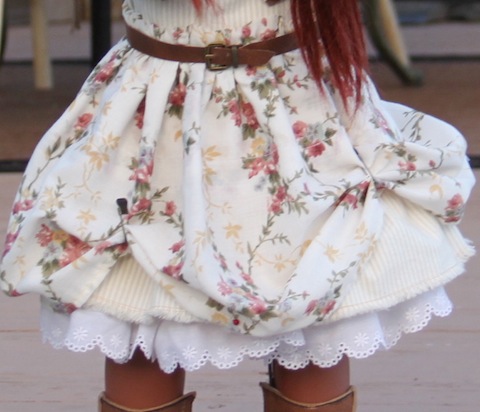 Pictured in the photo above is a steampunk inspired belt. To make this belt you need a small buckle (usually found at a fabric store), and in this case, a brown leather scrap from the making of the vest. Super easy and so cute!

What is Steampunk
 Steampunk works are often from the 19th century's British Victorian Era or American Wild West in a post apocalyptic future during which steam power has maintained mainstream use, or in a fantasy world that similarly employs steam power. Steampunk perhaps most recognisably features anachronistic technologies or retro-futuristic inventions as people in the 19th century might have envisioned them, and is likewise rooted in the era's perspective on fashion, culture, architectural style, and art. Such technology may include fictional machines like those found in the works of  H.G. Wells and Jules Verne.