How to Make Lasagna
How to Make Lasagna
| | | |
| --- | --- | --- |
| | How to Make Lasagna:  The ingredients in this lasagna are very flexible.  Add more or less of any of these ingredients and it is sure to be delicious. Even if your layers are not perfectly even it will all meld in the oven and still be delicious.  This recipe is my favorite but you can change it up anyway you like. For a vegetarian version, minus the meats and add more spinach, mushroom and other veggies.  For gluten free use gluten free pasta.  For dairy free substitute or eliminate the cheeses.   The sauce can be made and cooked in an hour, but if you have the time let it simmer for at least 6 hours and it will be absolutely amazing!  So many options! | |
Ingredients
2 Tomato Sauce


2 Tomato Paste

2 Stewed Tomatoes

1 or 2 Pasta Sauce

2 tbspns Rosemary

2 tbsps Basil

1 or 2 tbspns Salt

1 white Onion

4 or 5 gloves Garlic

1 lb Sausage

1 lb Ground Beef

1 large Ricotta Cheese

1 large Parmesan Cheese

2 or 3 heads Spinich

2 Eggs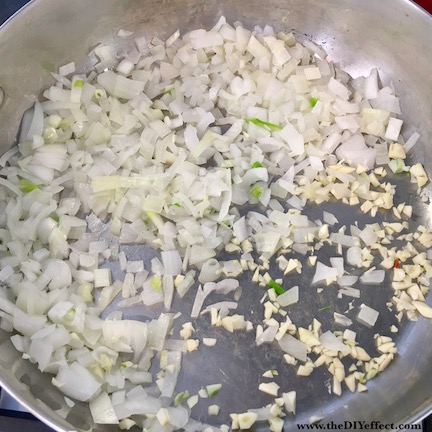 Saute Onions and Garlic
Add  sausage & ground beef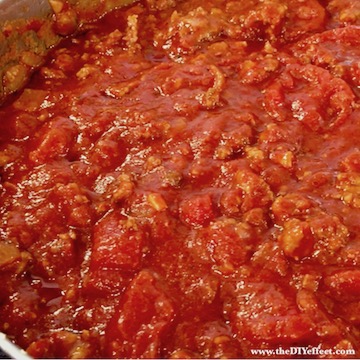 Add all the sauces tomato sauce, stewed tomatoes,
and/or ready made spaghetti sauce. 
Add all the seasonings
Simmer for several hours ideally, but an hour will do.
The longer it simmers the better it will taste.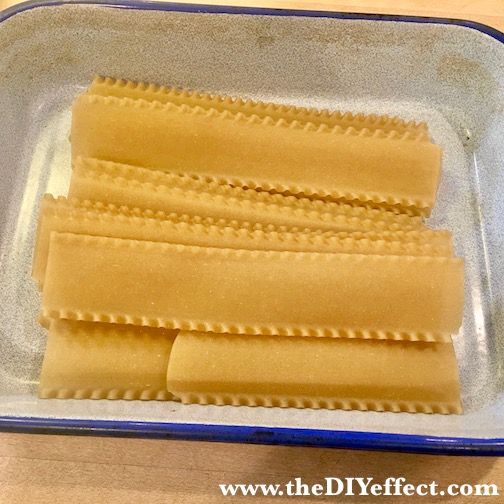 Cook lasagna pasta according to decorations. 
Slightly under cook since it will bake for additional 45 minutes to an hour.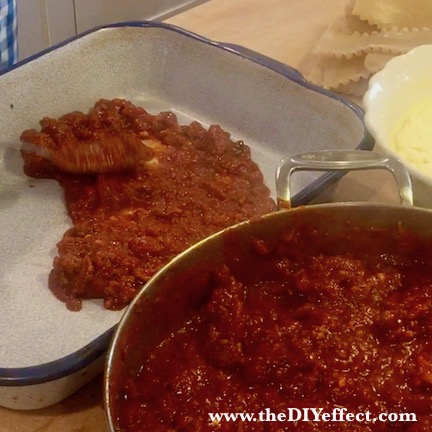 Start the layering process by generously covering the bottom
of the pan with the sauce.
Cover the layer of sauce with the cooked pasta.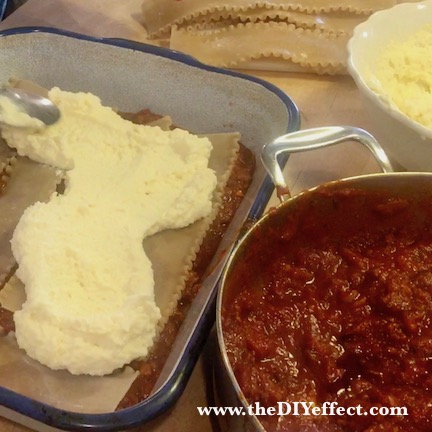 Mix the 2 eggs with the ricotta cheese until smooth.
Then add 1/2 of the mixture on top of the pasta.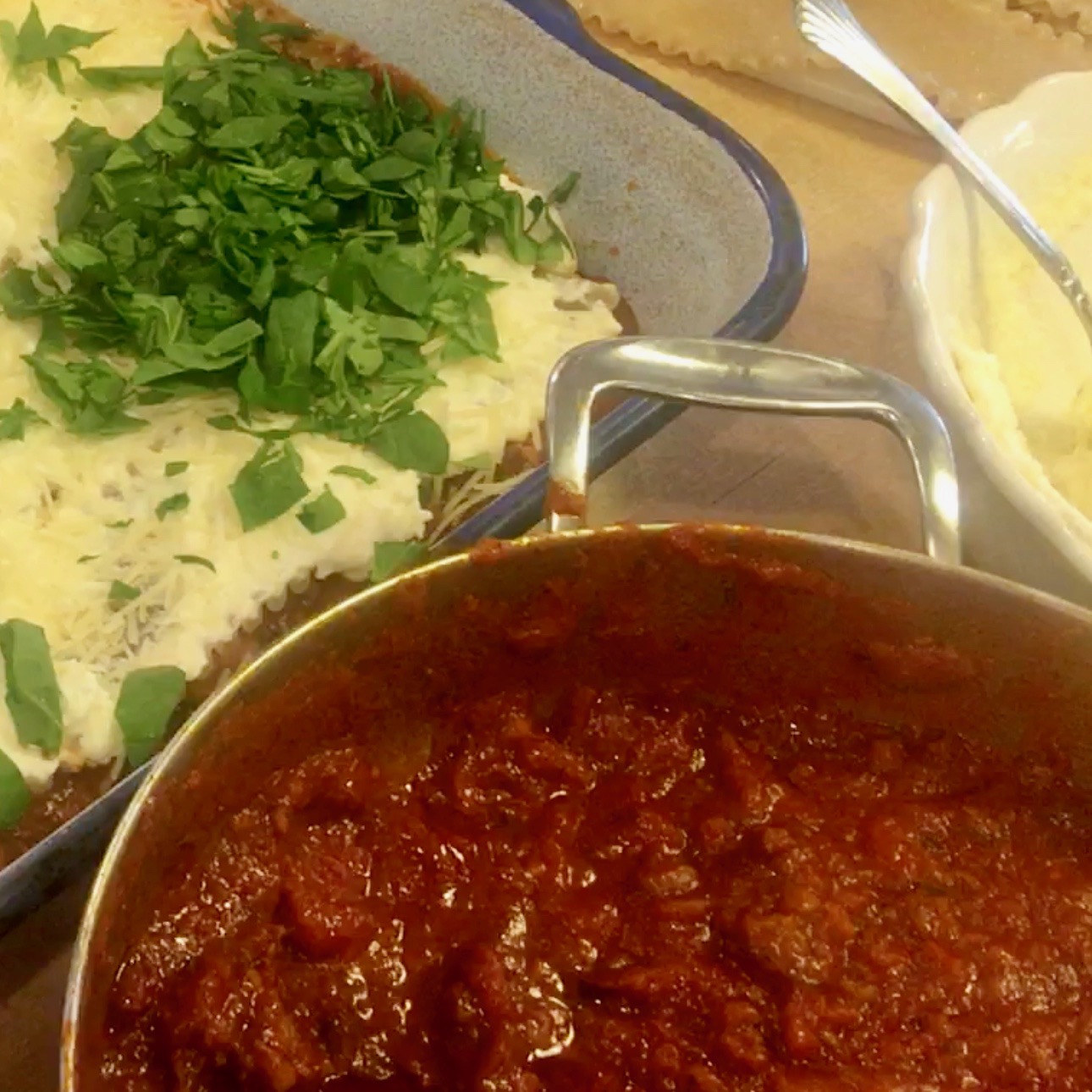 Add a layer of chopped spinach.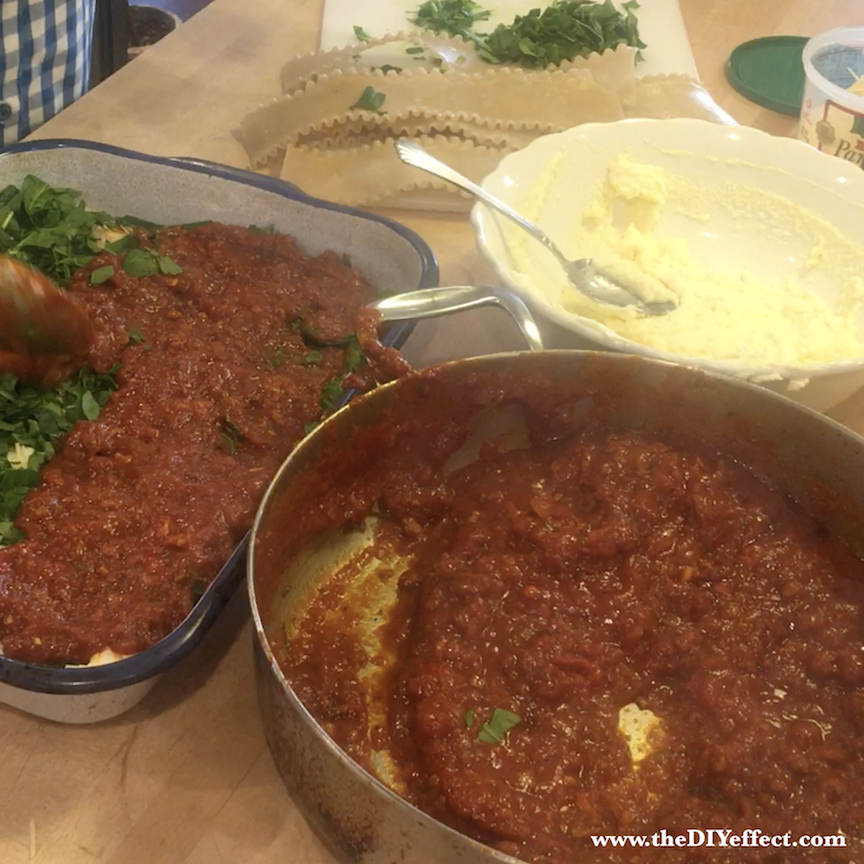 Add another layer of sauce, ricotta cheese mixture, spinach, pasta
 and repeat until gone.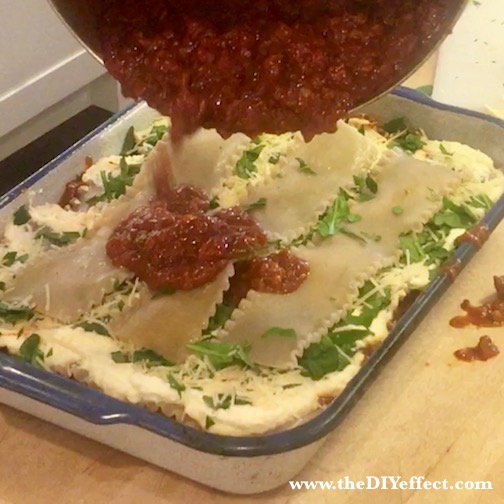 Make sure to leave enough sauce to add to the final top layer.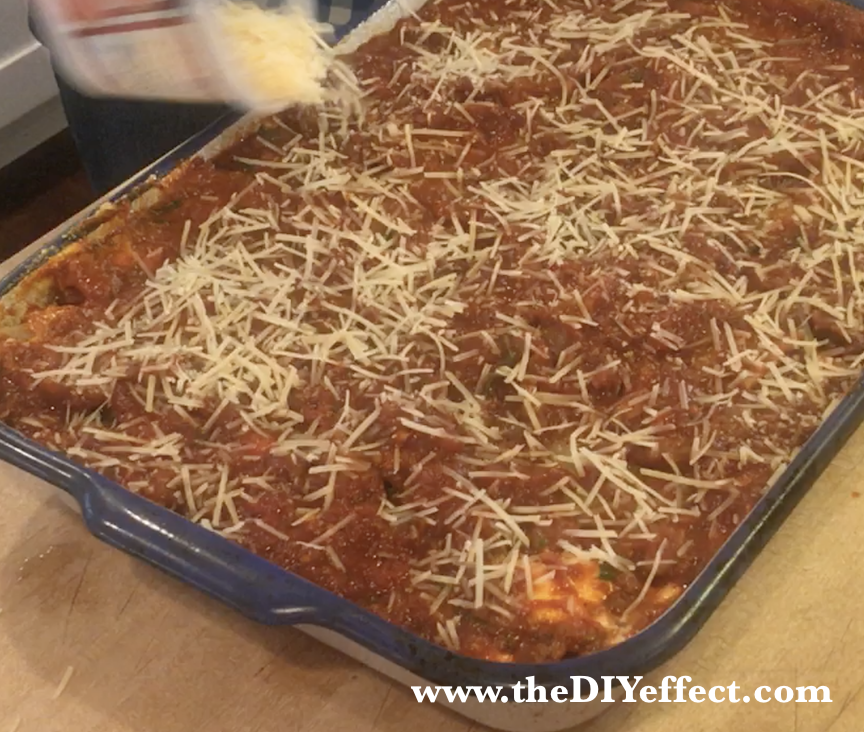 Then finish off with the parmesan cheese.
When its all done bake for about 45 minutes to an hour. Just enough time to meld all the ingredients.  Make sure the middle is hot and the cheese is melted.  Other than the eggs all the ingredients are safe to eat as is so an hour should be enough time to finish it.  

Serve up with a big salad or take to a pot luck.  Cut into several servings and freeze for many meals. The perfect dish to make ahead of time. 

Enjoy!