Dog Coat Sewing Pattern
Dog coat sewing pattern options and tips on how to make a dog coat pattern, Including using an old dog coat as a pattern.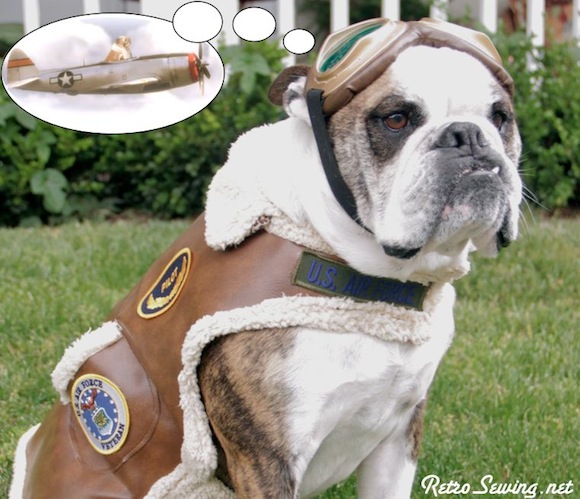 How to make a Bomber Jacket using an old dog coat as a dog coat sewing pattern.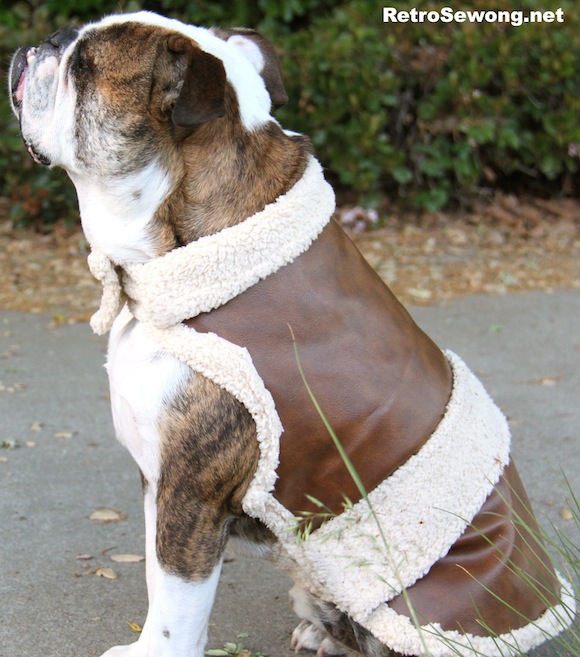 Coat before patches and pockets, with a wrap around belt & Velcro belt closure.

Dog Coat Sewing Pattern Options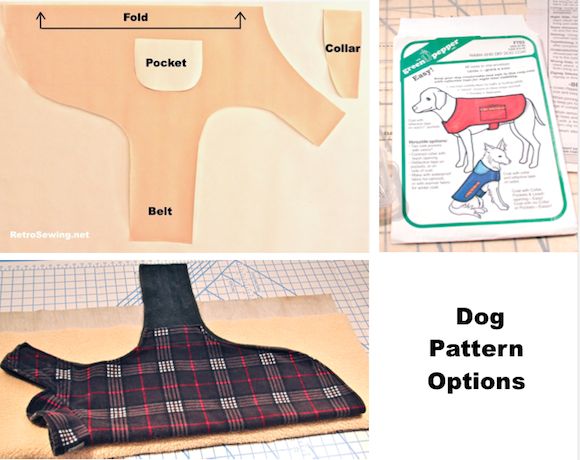 Use an old dog coat as a pattern by laying the coat out on a large piece of paper and trace. or use a store bought pattern. Be sure to add a seam allowance of 5/8

Measure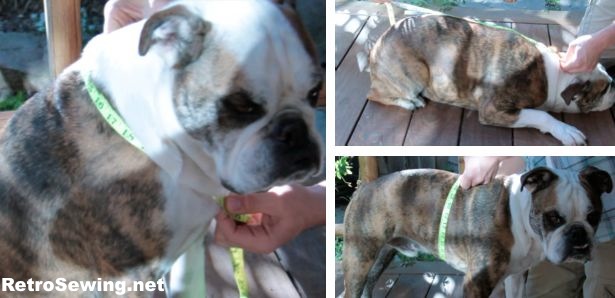 Measure and make note of the neck, neck to tail & girth sizes as pictured above. Decide how you want the coat to fit.  Some like it to the tail, and down the sides while others prefer the coat stop short of the tail by several inches and not as long down the sides.

Try On Pattern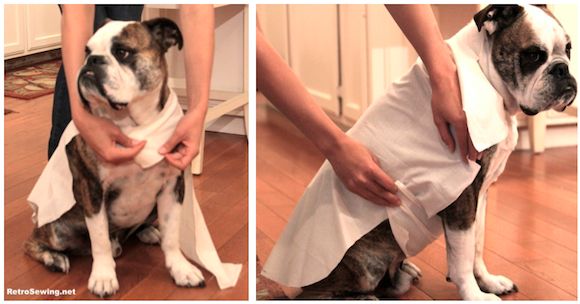 Once you have decided on a pattern, cut it out and try it on.  Be sure to try any new pattern on your dog before cutting fabrics.  In this photo we made a cloth pattern out of muslin, using a paper pattern made out of butcher paper.  Either paper or cloth will work fine although cloth will last longer and be a more accurate fit.  

Check neck/collar and waist/girth as pictured above. 
Mark the placement of the Velcro and/or any other closure you may prefer.  
Options for closures would be buttons and button holes, snaps, clasps, large hook, buckles such as those used on most dog collars. The list is endless. Some of this would depend on what works best for you and your dog.  If you are adding pockets, patches or other applique's, this would be the time to mark the location you'd like them placed. 
 subscribe for new videos and tutorials.
Lay Out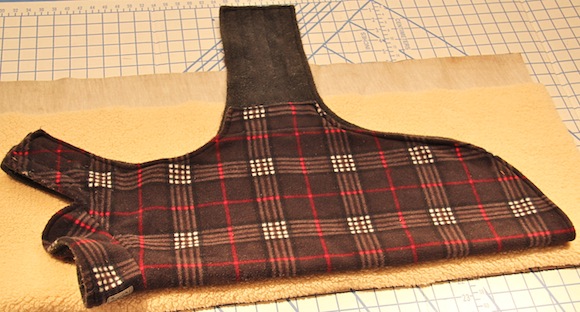 This old coat fit perfect so now it's acting as a pattern.  

Fold the fabric in half and fold the coat in half.  If your using a paper pattern or cloth pattern be sure to place the pattern on the fabric where it says "Place on Fold". 
Fold the coat in half and lay on top of the folded fabric as pictured here. This keeps the coat the same on both sides.
Cut it out making sure to add a 5/8ths inch seam allowance.
Place right sides together and sew all around except the neck.
Turn right side out, and top stitch around all around including the neck. Be sure to turn the neck in first.
This page is more about patterns. For the full tutorial on how to make the dog coat heck out
"How to make a Dog Bomber Jacket".  If you'd like to see Otis the "Wonder Dog's" life story and a bunch of adorable photos of him skating, acting in a movie, modeling, and taking a bath as a baby then here's the link "Bulldog Photos".
Dog Sewing Patterns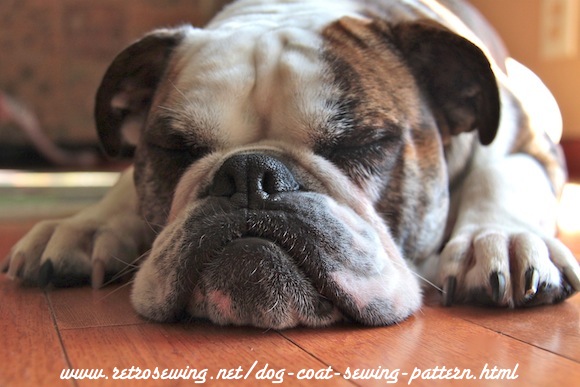 Check out the story of Otis's life at Bulldog Photos