Ladybug Picnic Blouse
Before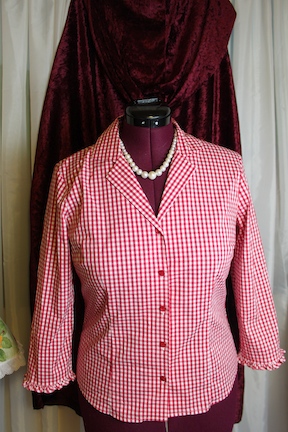 After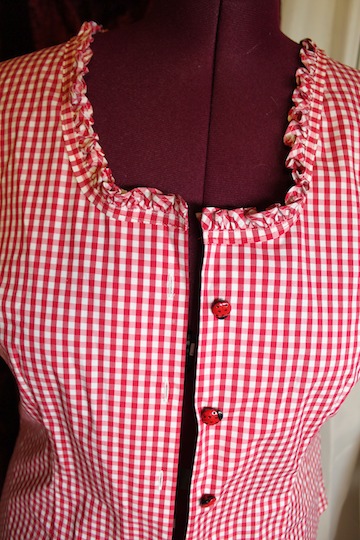 LadyBug picnic blouse
The Ladybug Picnic Blouse was inspired by a top I've owned for at least 7 years, and wore it once about 7 years ago. I'm about 15 lbs heavier than I was then, and I discovered some real problems with the blouse. It looks like a summer blouse, but when wearing it on a summer day, it was too warm, with the long sleeves and high collar. 
I couldn't bring myself to get rid of the blouse, because I love the fabric, color, and ruffles. For years i've been thinking about some kind of revamping, but couldn't bring myself to cut it. I had the scissors right on the fabric, but couldn't do it.
Ladybug-Picnic-Blouse
Loved the way it turned out. It was better than I imagined, and not as tricky as I thought it might be.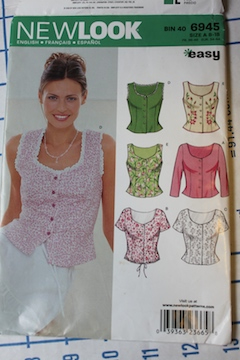 First find a pattern with a neckline you like.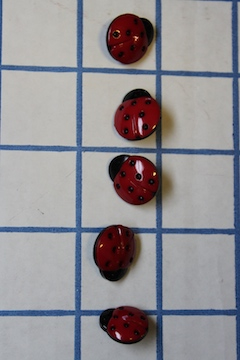 I had been holding on to these adorable lady bug buttons for years.   Finally I'm using them on this cute summer top.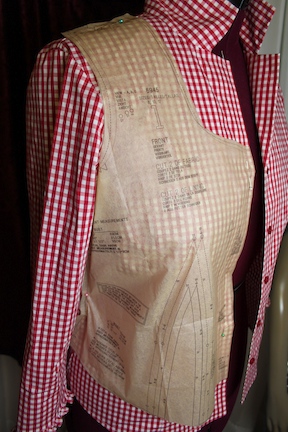 First I laid out all the possible options for this ladybug picnic blouse. Ruffles, shorten the sleeves and add elastic, take the ruffle from the current sleeve, and put it around the neckline or down the front. Replace the buttons with ladybug buttons. These were the options I had in mind.
Putting the top on a dress-form helped smooth out wrinkles and make more precise cuts. Not always a priority in redesign, but in this case it was for me.
Then find a pattern from something with a neckline I like.
Lay the pattern on the blouse (ideally on dress-form, but could work laid out on table). Pin the pattern to the blouse at the shoulder, side and front seams. After smoothing out, I traced the neckline, then carefully cut out the neckline.
Then I cut the sleeves to make a short sleeve, and added elastic.
Used the ruffle from the sleeve to trim out the neckline.
Changed the buttons to ladybug buttons. Been dying to use them. They were a gift from my daughter last Christmas.
Ladybug Picnic Blouse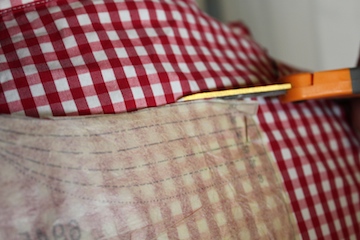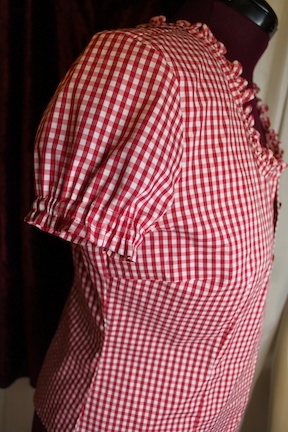 End Result
I love the way the ladybug picnic blouse turned out I can wear it as is or leave the blouse unbuttoned with a shell underneath.  hope you got some ideas for your creations!